Chaises à la Carte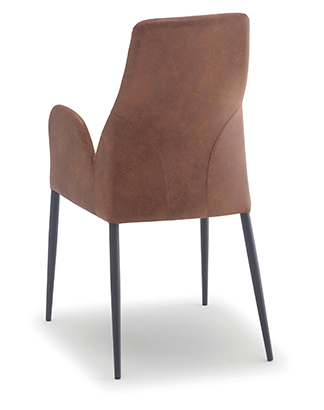 EUROPEA DESIGN in these years, in addition to innovating its products, has radically changed its way of offering them to its customers.
As a matter of fact, in addition to the range of wooden chairs made of different woods (beech wood and oak), a very important line of metal chairs has been developed.
The launching of the "Chaises à la carte" brand however has represented the cultural leap taken place in the last 10 years. The maximum customization of the product was privileged. The goal was, in this way, to offer a product with a "tailor-made" quality in which every detail of the seat (its size, finish of the structure in wood or in metal, type of padding, upholstery, stitching) is chosen by the customer.
The customer is therefore able to purchase "his"/"her" chair, the smallest details of which are chosen by him/her and consequently suited to his/her personal needs.
Our collaboration with designers, along with the market's continuous transformation, has made the collection, which we are presenting in this catalogue, possible.