The History of a Chair-making Family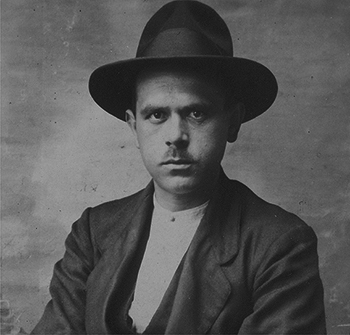 Chairs have been a core product of the Medeossi family for four generations. In fact, it was Antonio, the great-grandfather of the owner of EUROPEA DESIGN (1860-1908), who, in 1890, was already referring to himself as a "chairmaker" in public documents. Due to his untimely death, his wife Maria Luigia (1867-1936) and his daughter Anna (1891-1966) took over the family business at an early age. In 1914, Anna married Costantino Medeossi (1890-1969). The grandfather participated in the business of his wife and mother-in-law. In 1922, the Chamber of Commerce officially certified the "chair manufacturers" business. Almost all the chairs manufactured at that time had a straw seat. In 1936, the first factory was built, employing three workers who worked alongside the owner. At the end of WWII (1945), Valerio Medeossi (1915-1992) took over the company from his father and expanded it. A new factory was built in 1951. It was then expanded in 1956 and again in 1964.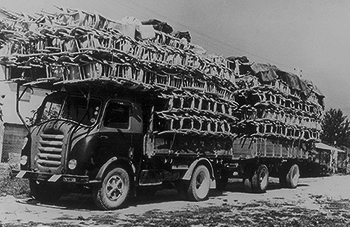 In the '60s the, manufacturing grew to include new products, and a market growth phase started. However, the '70s, the market underwent profound changes, which led to a rapid decline in demand for the chairs marketed by the company. In 1977 Valerio closed the company due to health issues. However, the same year his son Costantino, after a very different career path, became a partner in an existing chair manufacturing company whose main sales market was Germany. In the mid-90s, Costantino decided to take up the challenge of his ancestors and created the company EUROPEA Sas with his wife Flavia. The main market then became France, thanks to a collaboration with sales agents who could cover the entire France area. The business grew very quickly, and today France is the main sales market. But time passes for all of us, and we will soon be part of history; therefore, we must have the courage to look beyond the present and dare to imagine the future: "make history" which is "our history".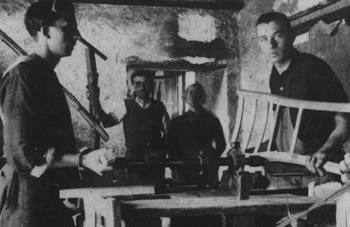 This is why the original name EUROPEA Sas became EUROPEA DESIGN Srl in 2022: to strengthen the existing success, involve in the company all those who – thanks to their hard work and ingenuity - allow it to exist. This is the history we want to continue to write and to experience.